The Zinman's tradition of excellence
Quality has always been key at Zinman. We are dedicated to excellence and to the traditional art of butchery. From selling live chickens in the 70s to crafting artisanal cuts and sausages today, we put our heart and soul into serving our community.
Shop now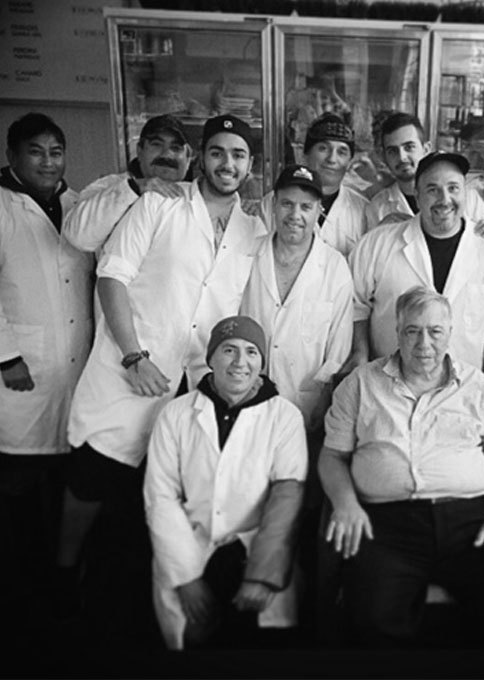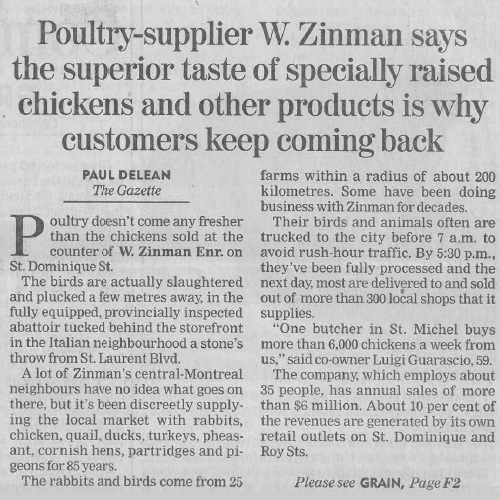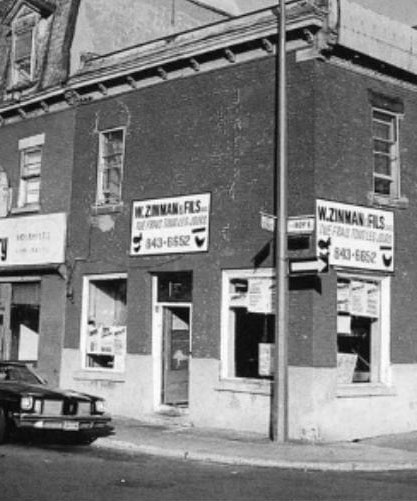 A craft passed down from generation to generation
Luigi Guarascio took over W. Zinman with the help and support of his wife Iole and dedicated family members. Today, his children Sabrina and Luca, and his son-in-law Enrico carry on the family tradition that is associated with the Zinman name.
Discover Butcher Cuts
Farm to table
Our beef, veal, lamb, pork and poultry are sourced from local farmers that we trust and have worked with for decades. A customer who buys a cut of meat from boucherie Zinman can rest assured that it is of the highest quality and virtually farm to table.
Shop now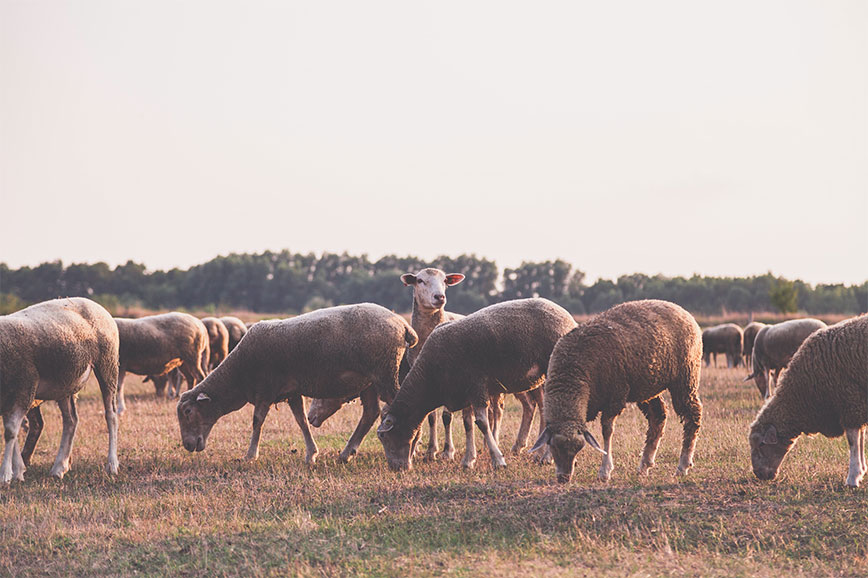 Boucherie Zinman
Come visit us in the heart of Little Italy. Find everything you need for your next meal; we are located just a few steps away from Jean-Talon Market!
7010 rue St-Dominique, Montreal, Quebec H2S 3B7
Monday

7:00 - 4:00

Tuesday

7:00 - 4:00

Wednesday

7:00 - 5:00

Thursday

7:00 - 5:00

Friday

7:00 - 5:00

Saturday

7:00 - 5:00

Sunday

Closed